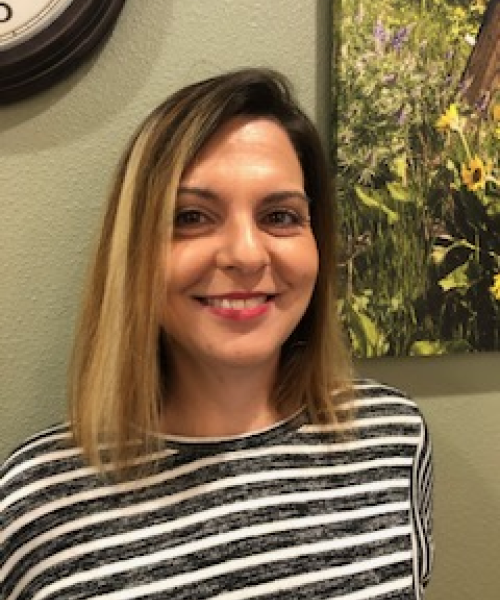 Fran Bradel
Office Assistant
Fran joined our office in June 2019 as an office assistant.  Fran has an extensive clerical background.  She has worked for the Marion County District Attorney's Office, as well as for The Marion County Board of Commissioners. 
Fran is fluent in Spanish and has used her skills in transcribing, interpreting, reading, writing, and speaking.  Although she is not a licensed advisor, she hopes to be a valuable asset to our advisors in assisting our Spanish speaking clients. Fran currently serves as our office Public Notary. 
When not at the office Fran enjoys spending time with her 14 year old twin daughters, Madison and Hannah.  She and her daughters enjoy playing games, singing and dancing, watching movies, going on drives (with no destination), and going on walks. In addition, one of their favorite things to do is to learn about the haunted history of Oregon, and to visit local sites of paranormal activities.
Endearingly known as "Mimi" by her son's children, she enjoys spending time with her two grandchildren, Cayden and Olivia.  Lastly, a huge part of Fran's livelihood (and quite possibly the most spoiled pet ever) is her cat Young Jeffrey.  She is tickled by the fact that she has taught Jeffrey so many dog tricks!
Fran's credentials include:
Bachelor of Science in Criminal Justice – Southern Oregon University
Public Notary